This article describes how to go from a table with entire rows and/or columns of 0% or missing data...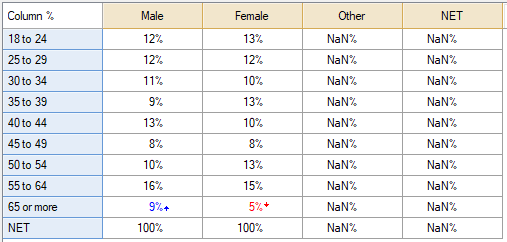 ..to a table where these empty rows and columns are removed: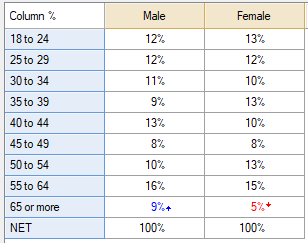 Method
1. Select your table.
2. In the toolbar go to Automate > Browse Online Library > Modify Whole Table or Plot > Hide empty rows and columns.
3. Press OK.
A note is added to the footer when any rows or columns have been removed.
Next
How to Hide Rows Below a Specified Value