Introduction
This article describes how to go from a table showing Column Comparisons...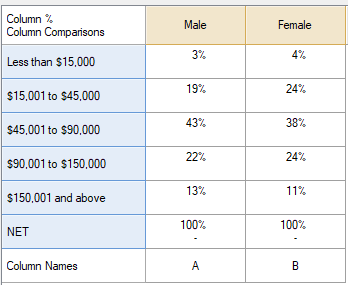 ...to a table which indicates which columns are being compared. In this case, it adds Comparisons A/B to the footer:

Method
1. Select your table.
2. In the toolbar go to Automate > Browse Online Library > Modify Footers > Display Which Columns Are Being Compared.
3. OPTIONAL: Adjust Comparisons within spans depending on whether or not the statistical testing is being performed within spans.
4. Press OK.
Next