Introduction
This article describes how to go from a choice model output created in Q: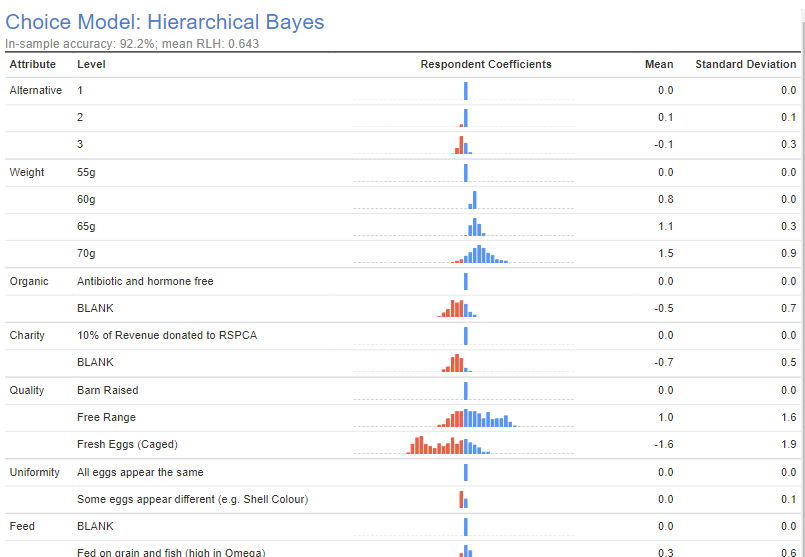 To a utilities plot based on the choice model attribute utilities: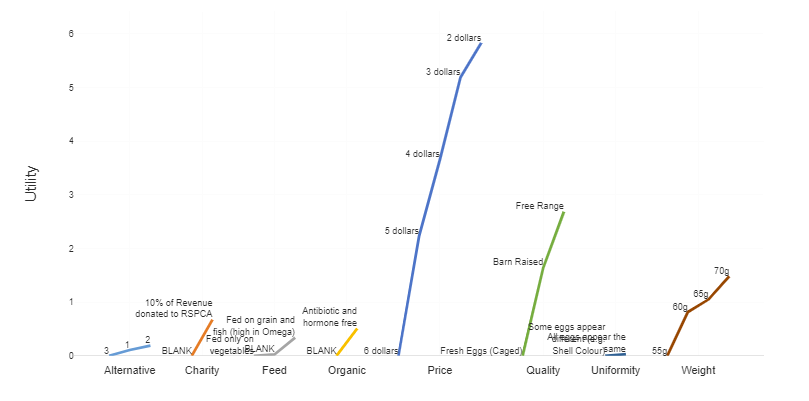 Requirements
A Q project containing one or more choice model outputs created in Q.
Method
1. Menu, select Automate > Browse Online Library > Choice Modeling > Utilities Plot
2. From the object inspector on the right, select the choice model output that you want to use as Input to the utilities plot.
3. Select the desired option from the Scaling drop-down box. Default setting is "As is".
4. Select the Attributes order (As is, Increasing or Decreasing).
5. Select the Levels order (As is, Reverse, Increasing, Decreasing).
6. OPTIONAL: Select any attributes that you want to exclude from the attribute sort order.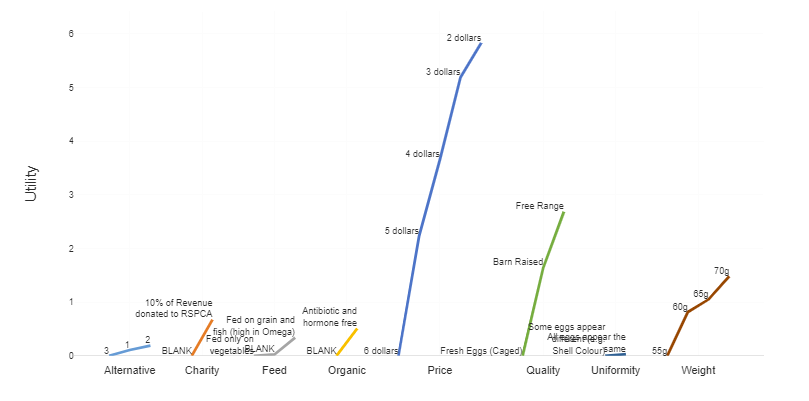 Next
How to Do Choice Modeling in Q