Introduction
This article describes how to go from a table with multiple cell statistics...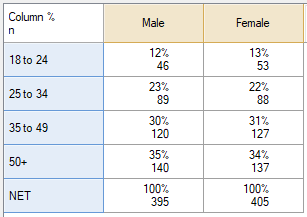 ...to a table that places each statistic in a separate column:

Method
1. Select your table.
2. In the toolbar go to Automate > Browse Online Library > Modify Whole Table or Plot > Show Each Statistic in Separate Column.
3. Press OK.
Note, significance highlighting from the original table will be shown in the cells for the first statistic.
Next
Adding Rules to Project Templates
Caveats and Limitations for Rules