Introduction
This article describes how to go from a table showing Column Comparisons...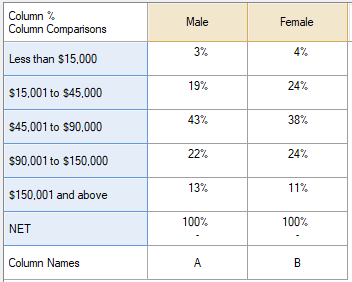 ...to a table that displays the default Column Names in the column labels: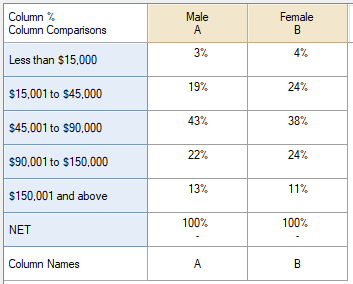 Method
1. Select your table.
2. In the toolbar go to Automate > Browse Online Library > Modify Headers > Add Column Names to Column Labels.
3. Press OK.
Next
How to Interpret Column Comparisons
How to Conduct One-Tailed Column Comparisons
How to Apply Multiple Comparison Correction to Statistical Significance Testing