Introduction
This article describes how to create a box plot from one or more Number questions. You will end up with a plot like this: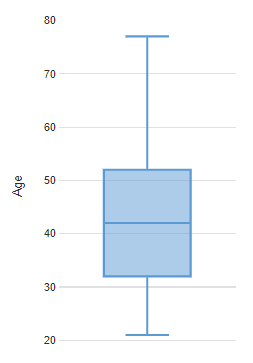 Requirements
You will need one or more Number questions in your data, either in a loaded data-set or a table.
Method
Go to Create > Charts > Visualization > Distributions > Box.
Under Inputs > DATA SOURCE > Variables select your numeric variable(s).
Click Calculate and/or ensure Automatic is checked.
Selecting more than one numeric variable will generate multiple boxes.
Next
How to Create a Grouped Box Plot in Q