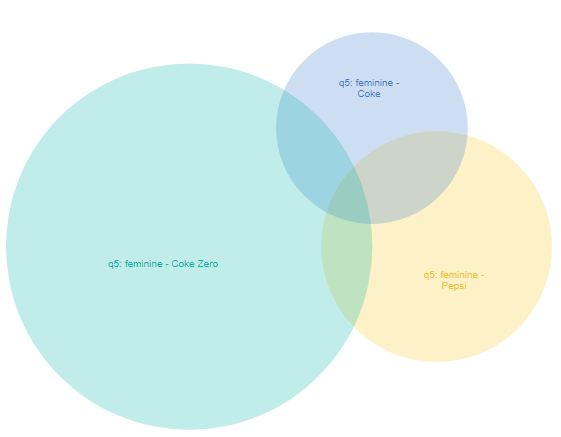 Requirements
At least two variables with data stored in a binary format (1's and 0's).
Method
Go to Create > Charts > Visualization > Exotic > Venn.
Under Inputs > DATA SOURCE > Variables in 'Data'

select the variables or variable set you want to use for the visualization.
OPTIONAL: Under Chart, you can make additional modifications, such as adjust the color palette and font.
Technical details
Minimizes sum of squared residuals to find the best overlap. Where no diagram appears, it is likely that there is a problem with the inputs.
If resizing a Venn diagram, it is necessary to press the

Calculate

button to have it redraw.

It is important to note that Venn diagrams can only perfectly depict the intersection of three or fewer variables. Any more and the diagram becomes an approximation.